The Shangri-La in London is not only the hotels first property in the UK, but is also housed in the tallest and most iconic building, The Shard. Not long after it opened, the EMC3 team were given the exciting opportunity to visit the hotel to see how we could use the spaces for future events.
From the moment we walked into the front reception we felt the elegance and Chinese twist to the hotel, and immediately felt at distance from the bustling streets just on its door steps. A couple of members of the team said how the atmosphere reminded them of the Shangri-La in Shanghai! We were then taken up to the hotel itself, floors 34-52, and it is then that we were open to the floor to ceiling windows that showcase the breath-taking views over the vibrant city of London.
After a tour of the hotels main facilities we were then to learn that not only does the hotel have 202 beautiful bedrooms and exquisite dining facilities, but also state-of-the-art and purpose built function spaces.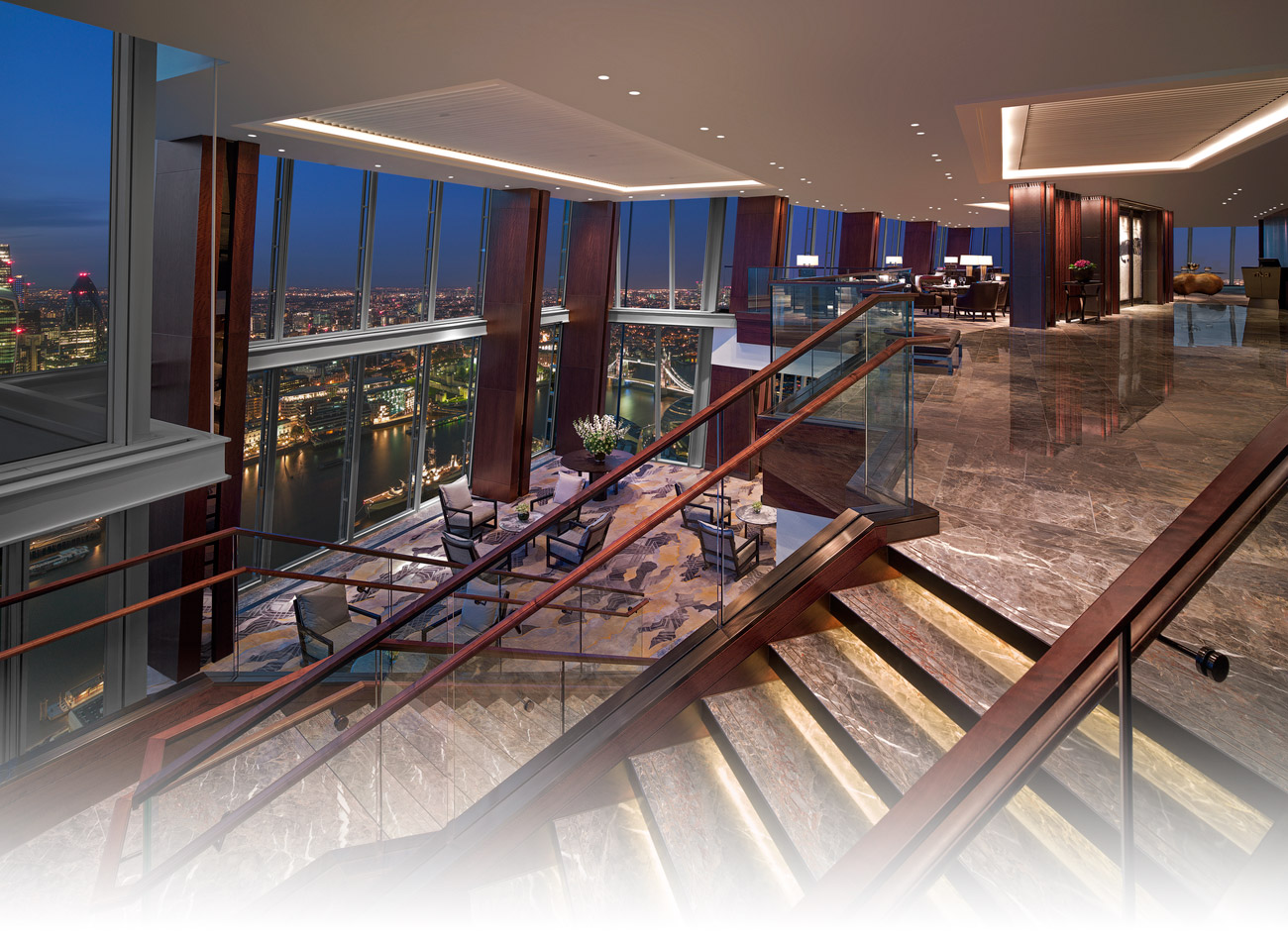 We were then taken up to the three rooms; Ren, Li and Yi which are named after the first three of five constant virtues of Confucianism. All of the event spaces are on the same level, with a large and spacious marble floor as the foyer. Immediately from viewing the spaces we realised that the spaces could cater for our client events whether it's for a private dinner, drinks reception, conference, or a smaller and more intimate meeting.
Ren is the largest private room, with reception space for up to 140 guests. Li is perfect for a group dinner of up to 30 guests so we thought it would be great to use as a private dining experience. And finally, Yi offers an intimate boardroom setting for 10 guests or can be used for a reception of up to 20 guests. All three rooms shared the same unique décor with the Chinese touches and included the advantage of the buildings glass structure, looking out onto London's main attractions.
On the whole the hotel not only offers a perfect getaway from the hectic city, but it also gives you a real sense of exclusivity as you are hidden in the most talked about building in London. It is ideal for smaller scale events, and whether it's for business or Social gatherings you will be taken back by the general Asian-inspired atmosphere to the hotel. We will definitely be recommending this new venue to our clients for future events!
If you have a personal enquiry then please do not hesitate to contact our senior events manager, Stephanie Utting on 020 3468 3902.